---

THE TIMBERS in Mt. Gretna
RESTAURANT & DINNER THEATRE
ONE MILE UP TIMBER ROAD
IN SCENIC MOUNT GRETNA
JUNE DISPLAYING ARTIST JEAN ZAUN of Lebanon will be featured and her oil paintings on display through the month.
Displaying Artist: JEAN ZAUN
Jean Zaun has been painting since she was 6 years old and immediately knew she wanted to be a painter. She earned a B. S. in Art Education from Kutztown University, and taught private classes while working jobs, continuing to explore art. With the family candy business, she began exploring chocolate as a creative medium which gained national attention at the Toledo Museum of Art as it was paired with their "Van Gogh Fields" exhibit in 2003-04. Zaun works with oils on canvas or panel, and is attracted to subjects she finds compelling for various reasons, usually the spirit, light, color, or mood of a place or person. She has solo exhibits at Lebanon Picture Frame in Lebanon, PA, the Red Raven Gallery in Lancaster, PA, and throughout the region. Her Fredericksburg, PA studio has a gallery for those that want to buy privately. 717-861-4074
Jewelry by Kate Dolan and Ruth Loose
Pianist/composer/arranger and Mt. Gretna resident, Andy Roberts is happy to be joining longtime fellow musicians for this one night only event. A Berklee College of Music (Boston, Massachusetts) graduate, he was awarded the Joe Zawinul Scholarship. Berklee offered the means and inspiration to take his musical journey further. Currently, Andy maintains a busy schedule of music directing, performing and writing within many formats of the music world. He freelances around Central Pa and Philadelphia. Andy is the long time music-director for the Timbers Dinner Theatre in Mount Gretna, Lancaster's American Music and PRIMA Theatre's, and contemporary worship service for Lebanon Church of the Good Shepherd
Situated at the top of Timber Road, in Mount Gretna, the Timbers Restaurant and Dinner Theatre is suitable for all occasions, offering patrons the unique opportunity to enjoy comfortable dining, an intimate lounge, and private banquet facilities right here in Central PA. What began as a summer eatery has grown into a year 'round restaurant and one of Mount Gretna's best kept secrets. We feature fireside dining in the cool months, outdoor summer dinner theatre, special music events and seasonal fare. The Timbers is located in the beautiful woodlands of Lebanon County, Pennsylvania, just one mile up Timber Road.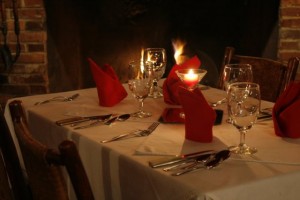 Enjoy one of over fifteen dinner choices from our seasonal menu, known for its top quality steaks and creative seafood, as well as chicken and veal dishes. Rachel adds her own unique flair to Chicken Kiev, Veal Scandinavian, Rack of Lamb, Clams Casino and Kahlua Flan. A popular feature is our daily chef special, which includes a choice of appetizer, entree, salad, vegetable, potato, dessert, and coffee. Gracious portions are all inclusive at only $17.95, excluding special holidays -Valentines Day, Thankgiving and New Year's Eve. Our original "Lite Fare" lounge menu of pastas, healthy salads, a variety of platters and sandwiches, diet friendly items, wines and spirits, are all offered at a reasonable price. The Timbers features an evolving menu filled with selections that will suit almost any appetite.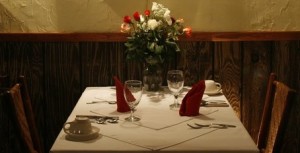 Celebrating over fifty years of service to Lebanon County, the Timbers has provided the area with a preferred family restaurant, banquet and musical theatre at reasonable rates, just check or cash. Tucked amid the Gretna pines, the Timbers is easily accessible and the drive is scenic. The Timbers Restaurant and Dinner Theatre, 350 Timber Road, is located just a short drive south of Lebanon via Route 72 to Route 117.
OPEN WEDNESDAY THRU SATURDAY AT 5:30
BANQUETS AND SPECIAL OCCASIONS YEAR 'ROUND
THANK YOU FOR YOUR PATRONAGE