---

THE TIMBERS in Mt. Gretna
RESTAURANT & DINNER THEATRE
ONE MILE UP TIMBER ROAD
IN SCENIC MOUNT GRETNA
Valentine's Weekend: Saturday, February 13, 6-9 pm and February 14, Sunday, 5-8 pm music will feature: Jimmy Wood on piano and Ron Waters on trumpet.  Ala carte dinner special features along with limited menu offered.  Displaying Artists: Mount Gretna's Dave Adams-Photography / Kate Dolan and Ruth Loose Jewelry.
VALENTINE'S SPECIALS  February 13 & 14:
Appetizers
OYSTERS ROCKEFELLER – 9.75
CRAB & ARTICHOKE DIP – 5.75
OLIVE TAPENADE – 5.75
Entrees
CHICKEN SNITZEL – 18.75
SESAME SALMON WASABI – 18.25
BOURBON BARBECUED SCALLOPS wrapped in BACON – 18.75
PRIME RIB AU JUS – 22.75
Desserts
CHOCOLATE PEANUT BUTTER CAKE – 4.75
KAHLUA FLAN – 4.75
SWEETHEART SUNDAE – 6.75
MARCH 4th ART & MUSIC FRIDAY
6:00 to 9:00pm
DISPLAYING ARTIST , JEFF WHITE of Lebanon, will be displaying his pottery. Jewelry and Crafted cards by KATE DOLAN
MUSIC BY SCOTT GALBRAITH-vocals and guitar, BART BRIODY-vocals and harmonica, ANDY ROBERTS-keyboard
A special March 17th, Thursday, ST. PATRICK'S DAY, is planned at Timbers featuring dinner specials and music by the Bogtrotters MTG Musicians Scott Galbraith-vocals and guitar, Bart Briody-vocals and harmonica, Andy Roberts-keyboards will perform from 6 to 9 pm.
Situated at the top of Timber Road, in Mount Gretna, the Timbers Restaurant and Dinner Theatre is suitable for all occasions, offering patrons the unique opportunity to enjoy comfortable dining, an intimate lounge, and private banquet facilities right here in Central PA. What began as a summer eatery has grown into a year 'round restaurant and one of Mount Gretna's best kept secrets. We feature fireside dining in the cool months, outdoor summer dinner theatre, special music events and seasonal fare. The Timbers is located in the beautiful woodlands of Lebanon County, Pennsylvania, just one mile up Timber Road.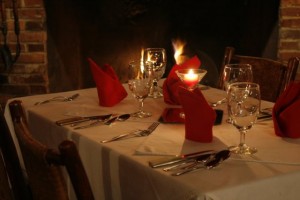 Enjoy one of over fifteen dinner choices from our seasonal menu, known for its top quality steaks and creative seafood, as well as chicken and veal dishes. Rachel adds her own unique flair to Chicken Kiev, Veal Scandinavian, Rack of Lamb, Clams Casino and Kahlua Flan. A popular feature is our daily chef special, which includes a choice of appetizer, entree, salad, vegetable, potato, dessert, and coffee. Gracious portions are all inclusive at only $17.95, excluding special holidays -Valentines Day, Thankgiving and New Year's Eve. Our original "Lite Fare" lounge menu of pastas, healthy salads, a variety of platters and sandwiches, diet friendly items, wines and spirits, are all offered at a reasonable price. The Timbers features an evolving menu filled with selections that will suit almost any appetite.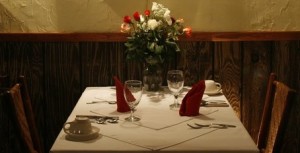 Celebrating over fifty years of service to Lebanon County, the Timbers has provided the area with a preferred family restaurant, banquet and musical theatre at reasonable rates, just check or cash. Tucked amid the Gretna pines, the Timbers is easily accessible and the drive is scenic. The Timbers Restaurant and Dinner Theatre, 350 Timber Road, is located just a short drive south of Lebanon via Route 72 to Route 117.
OPEN WEDNESDAY THRU SATURDAY AT 5:30
BANQUETS AND SPECIAL OCCASIONS YEAR 'ROUND
THANK YOU FOR YOUR PATRONAGE